At the UO, Data Science students and faculty harness the power of data to unravel mysteries, predict trends and drive impactful change. Students have access to state-of-the-art facilities and resources, including high-performance computing clusters and extensive datasets, enabling them to explore and analyze real-world problems across diverse domains. Through collaboration with industry and academic partners, the Data Science Program fosters a vibrant and dynamic learning environment, preparing students for a successful career in data science. 
10k+
JOB OPPORTUNITIES IN DATA SCIENCE NATIONWIDE
$100,910
AVERAGE STARTING SALARY FOR DATA SCIENCE JOBS
40,500
NEW DATA SCIENCE JOBS PROJECTED BY 2031
What you can do with a degree in Data Science
A mastery of big data prepares you for a next-generation career. Data scientists are essential players in nearly every industry, ranging from auto production to aerospace, healthcare and biotech, as well as investment banking, insurance, government, and even non-profit management. 
At the University of Oregon, we train data scientists to be wholistic researchers, capable of crossing disciplines and breaking boundaries. Our data scientists consider not only what can we do with data – but what should we do. 
With a UO degree in data science, you'll have a key to a career for years to come. In fact, search "data science" on Indeed and you'll see more than 10,000 opportunities around the country. Glassdoor, a leader in workforce analysis, estimates the starting salaries for data science jobs between $81k-149k – for entry-level jobs. 
For those looking for a master's degree or a doctorate, the UO's training in quantitative and computational skills makes graduates particularly attractive to an advanced degree program.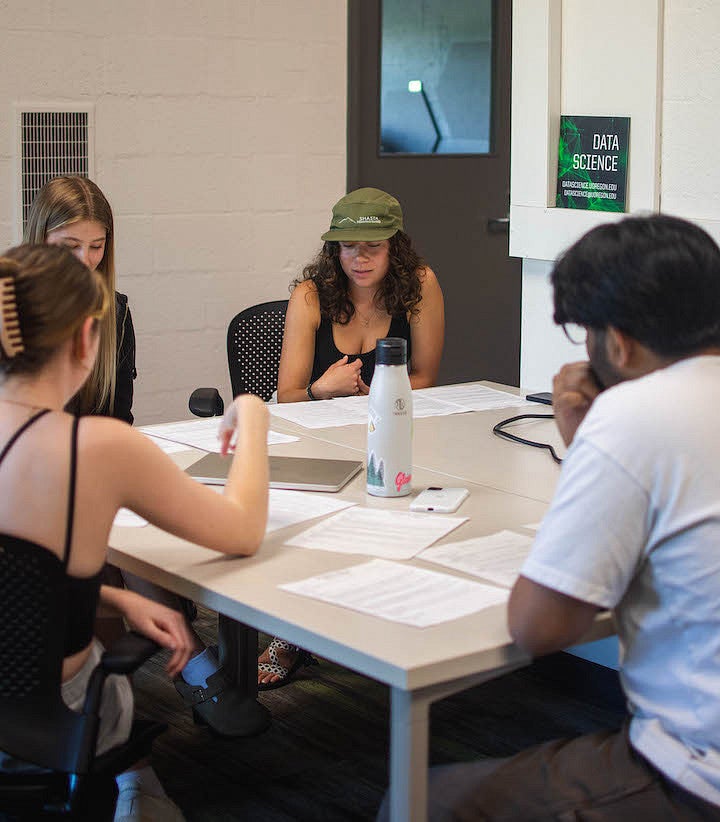 The Data Science Major
The Data Science Undergraduate program teaches computational, statistical, and inferential data science skills side-by-side with applied knowledge in one of eleven different areas:
Our unique interdisciplinary program teaches you how to extract knowledge and insight from data, empowering you to make decisions earlier, faster, better. When you graduate, your understanding of applied data science techniques, framed within the liberal arts, will help launch you directly into the workforce.
How Data Science Opens Up Your Career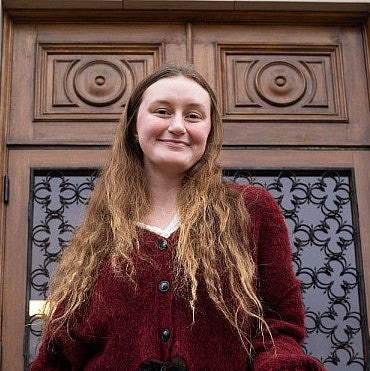 "I I can go anywhere I want with the data science major. Data is the future. Everything could have more data!"
—Zoe Tomlinson, Data Science Major, Class of 2026